The penguin tunic is a first-tier piece of armor. It is currently the only piece of penguin armor that does nothing other than provide defense. However, a full suit is required as a disguise so you can shear Flame Penguins.
The Penguin Tunic can be repaired with black Penguin Skins.
Crafted with wool and Black Penguin Feathers.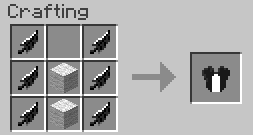 Version History
Edit
1.1b: Introduced.